General Dermatology Services at Blodgett Dermatology
The Premier Choice for Dermatology Services
General Dermatology Services
At Blodgett Dermatology, we specialize in comprehensive care for conditions of the skin, hair, and nails. With a team of highly-qualified, board-certified dermatologists, our expertise guarantees an exceptional and personalized patient experience. 
Common skin conditions we care for include:
These skin conditions are just a few of the conditions that we treat daily. Our general dermatologists also perform outpatient surgical procedures and provide cosmetic treatments. Our team at Blodgett Dermatology is here to provide information for any potential skin condition you may encounter, and we create customized treatment plans that achieve long-lasting results.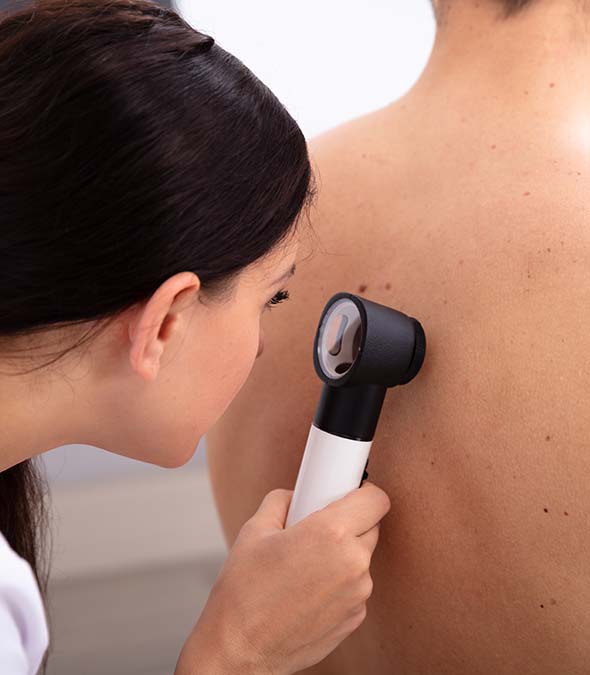 General Dermatology FAQs
A dermatologist is a doctor who specializes in conditions involving the skin, hair, and nails. We are specially trained through board certification and years of experience to spot potential medical and cosmetic concerns. As expert dermatologists, we have extensive experience and knowledge, giving us the ability to diagnose and treat various conditions, which can be anything from acne to skin cancer.
Standard cosmetic services address aesthetic issues, such as smoothing wrinkles or correcting skin tone. At Blodgett Dermatology, we provide many cosmetic services to help patients address aesthetic concerns with their skin and hair.
Some cosmetic services we offer our patients include:
Botox
Chemical Peels
Dermal Fillers
Vein Treatments
Skin Resurfacing
Pigment Treatments
Blodgett Dermatology accepts most insurance; however, multiple factors determine how your insurance processes and pays claims.
Most comprehensive insurance plans will cover health-related skin problems, such as:
Skin Allergies
Eczema
Psoriasis
Infections
Dermatitis
Hives
Hemangiomas
Severe acne
Warts
Most insurance providers will cover annual skin screenings, as well. These skin screenings are vital for the early detection of skin complications, including skin cancer. At Blodgett Dermatology, we recommend annual skin screenings for every patient.
for all of Your Dermatology Needs at Blodgett Dermatology
At Blodgett Dermatology, we offer advanced, state-of-the-art dermatology services, procedures, and treatments for patients we serve. If you have a concern with your skin, hair, or nails, schedule an appointment with us today.